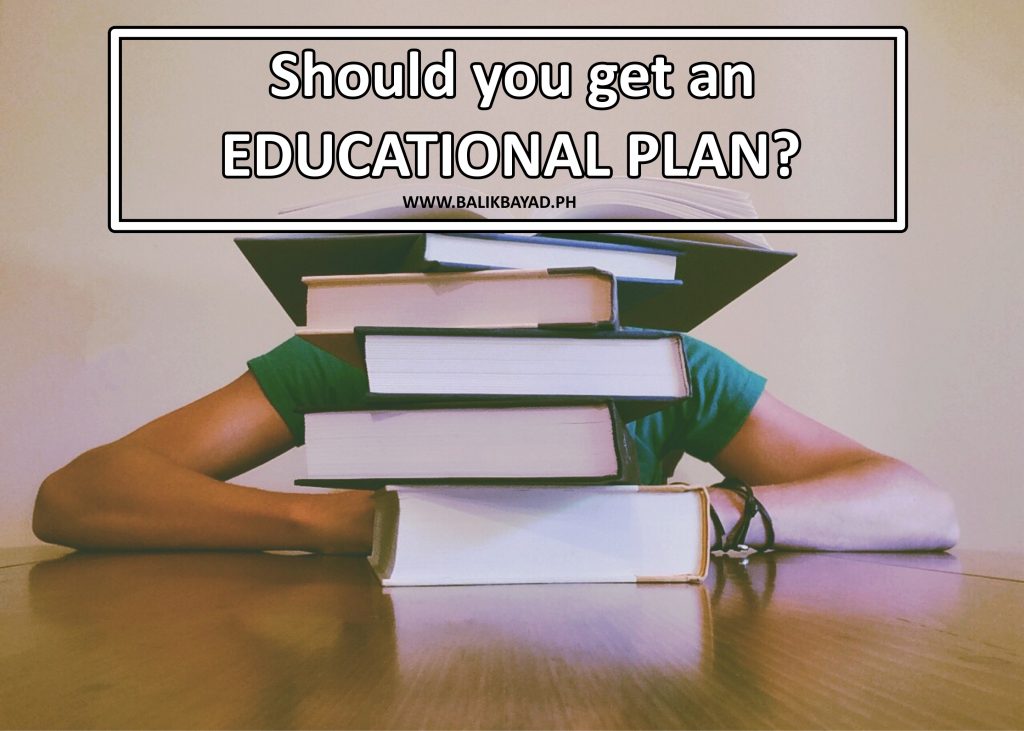 Securing your family's future is one of the primordial concerns of not just OFWs but every parent in general. By future, this includes your child's college education.
Let's face it. Sending a child to college is not easy – and cheap. Tuition fee must be paid twice every year, with the rate depending on the school. Then there's the weekly allowance, commute or gas expense, miscellaneous fees to be paid on top of the tuition fee.
In other words, you need at least a million (or even higher if you're aiming for Ateneo or La Salle) every year for four years to be able to send your child to a good school. With the expenses you need to pay, your monthly income and side earnings may not be enough to pay for your child's college education.
This is why you resort to educational plan to help fund your college dreams for your child. Apparently, there were several pre-plan fiascos (CAP, anyone?) that makes you doubt whether to get an educational plan or not.
The next question is this: is getting an educational plan worth it? 
Benefits of Educational Plan 
It guarantees your child's education, especially when your child dreams of going to a particular school.
An educational plan makes studying more affordable by supporting your child's school fees.
The maturity benefit meets your child's college expenses, especially when you start early.
There is an option to choose riders such as personal accident insurance. This means even if you are gone, your child will still be covered and go to college. Ask your agent about riders (although this means you have to pay for additional premium).
Downside of Educational Plan 
It takes away a big chunk in your monthly budget. Insurance plans don't come free and if you plan to put add-ons in your child's educational plan, this means higher premium as well. Check your budget first and see if you can accommodate additional expense.
The educational plan doesn't cover the entire school fees. You still have to pay for certain expenses like allowance or miscellaneous fees, which you need to save up for.
The return on educational insurance plans is lower compared to the inflation of tuition fees.
The risk is still there. This is why it is important to invest in legitimate and reputable insurance companies.
Tips in Getting the Best Educational Plan for Your Child
Plan ahead. There is no better way of starting than doing it now.
Choose your insurance provider wisely. The insurance company must not only be known in the industry but is also legitimate, reliable, and capable of meeting your demands.
The benefits of an educational plan must be aligned according to your needs. Aside from the college plan, ask for additional features like life insurance to make sure that your child can still continue its college education in case something happens to you.
Consider your budget. Add-ons can be helpful, but if it will burden the entire family because of the premiums you have to pay, then stick to the basics.
Educate yourself about educational plans first before getting one. Learn about concepts, terminologies, and the basics of insurance so you will know what the agent is talking about.
More than educational plans, it is best to start saving for your child's college education as early as now. Get a sidejob if possible to help you save more. Then, set aside a specific fund for this and make sure not to get a single centavo from it. This will give you enough leverage by the time your child enters college (and preferably in his or her preferred university).