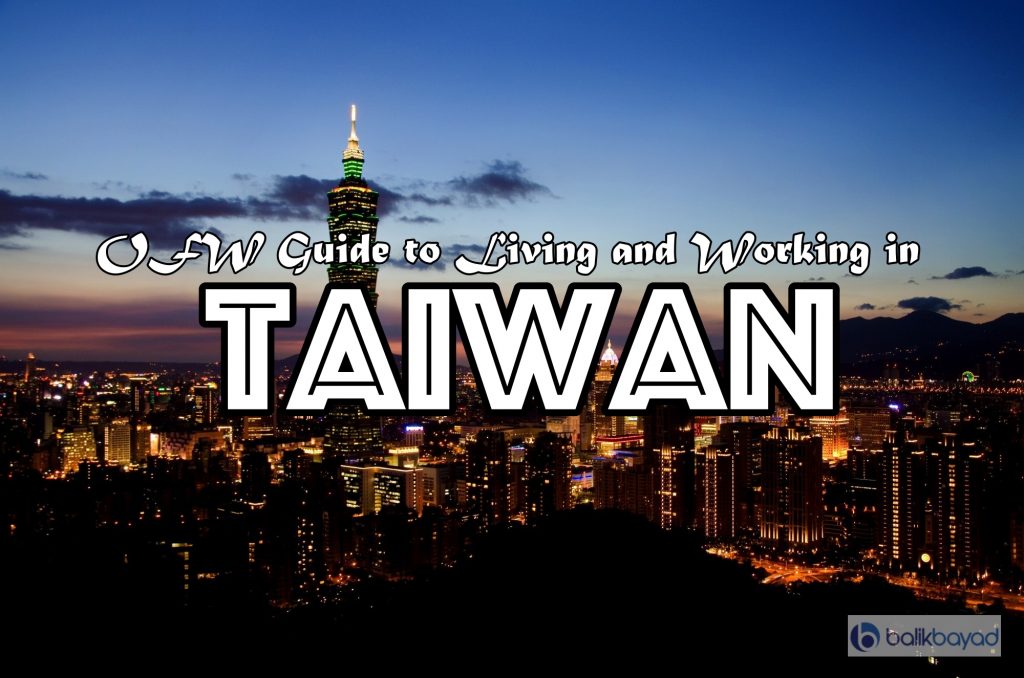 Middle East countries will always have the highest demand for overseas workers. If you prefer something nearer to the Philippines, Hong Kong and Singapore are the top choices because of its proximity.
Did you know that Taiwan is also a favorite of many OFWs? This is because there are a lot of job opportunities available in this tiny country that is only two hours away from Manila. This country is export-driven with its home-grown brands such as Asus, Acer, and Trend Micro already having a global status. Because of this, the country is in need of factory and skilled workers in manufacturing their global brands.
In case you plan to work in Taiwan, make sure to read this post to prepare you for a new life there:
Labor Law and Policies
All workers, except for Household Service Workers (HSWs), are covered by Taiwan's Labor Standards Law.
Despite the exemption, it is illegal for all employers to keep your passport and Alien Residency Certificate (ARC) without your consent. To get your ARC, you must submit the following at the local police station as soon as possible:
Letter of Authorization from the Council of Labor Affairs
Medical certificate with Letter of Authorization from local health authorities
Weather
Unlike in the Philippines, Taiwan experiences the four seasons – winter (although there is no snow but just a chilly wind), spring, summer, and fall. A maximum of four typhoons visit Taiwan every year, but these typhoons often bring floods in the country. Taiwan is also prone to earthquakes, so make sure you are prepared.
Culture and Way of Life 
Taiwan is still dominated with their own kind, but you will see lots of people of different races.
Mandarin Chinese is the official language in Taiwan, but Hokkien is still widely used. Nonetheless, Taiwanese understand simple English words, so conversing with them won't be too much of a problem.
Finding 7/11 stores won't be a problem as well. Taiwan holds the highest density of 7/11 stores per person.
If you are looking for something to do after a long day, karaoke is popular in this country. If time permits, make sure to go around and explore the place because you will find a lot of scenic spots like Shilin Night Market and visit museums and memorial halls.
Also, never point using your finger. This is considered as disrespectful for them. Instead, point with an open hand.
Buses and trains are also the main forms of transportation. This is ideal because it is cheaper compared to riding a cab.
Religion
Buddhism is the primary religion in Taiwan. Aside from this, Christianity, Taoism, Protestantism, and other religions are practiced and accepted. You will also find Catholic churches in Taiwan, so fulfilling your Sunday obligation won't be an issue.
Food
You will surely love this. Taiwan is among the best food destinations in the world and you will find tons dishes to fill your hungry tummy. Taipei is also a home to variety of streets dedicated for food where you will find streetside bao in variety of flavors, beef noodle soup, bubble tea, and lurou fan (braised pork rice) among others.
Surely, you'll never go hungry.
Despite the beauty of Taiwan, keep in mind that it only allows foreign workers to work in their country for a maximum of 12 years. Make the most out of your stay, enjoy, and make sure to save up.